I was pretty excited when
Hardie Grant
recently sent me a copy of
Beci Orpin
's new book,
Find & Keep: 26 Projects to Spark Your Imagination
, which is officially released today. As you may well know, Beci is a Melbourne designer and illustrator (some would even say she's Australian design royalty!), famous for her use of colour and geometric patterns. This is her first foray into the world of book publishing, and I think it's fair to say that she's done a stellar job.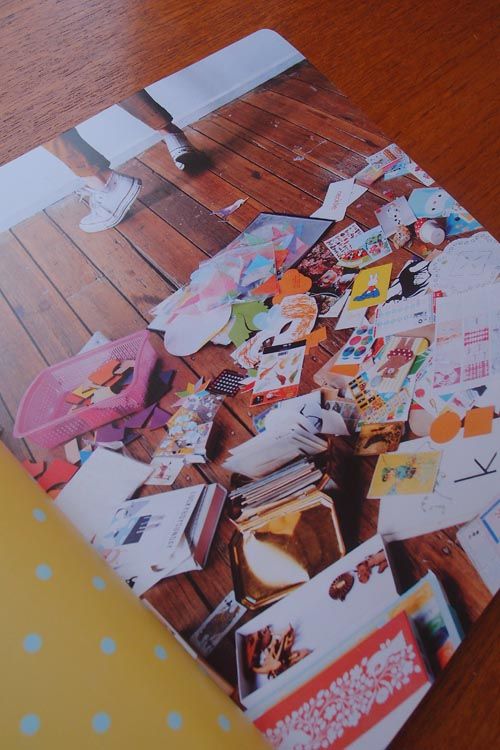 At the heart of it,
Find & Keep
is an inspirational craft book, but it also offers a unique insight into Beci's colourful world and her creative processes. The book is neatly organised into three main sections: Studio, Home and Out & About. Each section begins with an overview of Beci's life and work around these three themes, and this is followed up by relevant crafty projects. In the first chapter Beci takes us on a tour of her studio, a space filled to the brim with books, art supplies, fabrics, paper scraps and numerous other bits and bobs. Beci then shares her home, which houses her treasured items from op shops, flea markets and hard rubbish, and in the final chapter we head out and about with Beci and learn how inspiration can be found virtually everywhere (be it via gardening, a picnic in the park or travelling overseas), and how important it is to leave the house every now and then for a fresh dose of visual stimulation. The tone of Beci's writing is very conversational and casual, which I really like – it's almost like reading her blog or hearing her speak.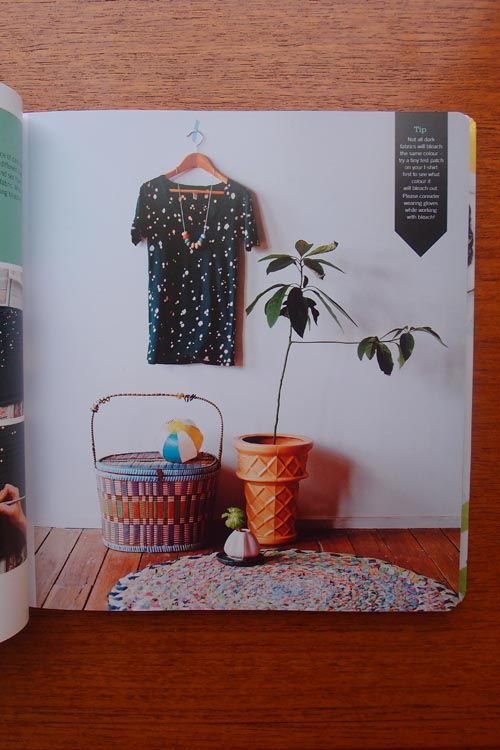 There are twenty-six projects included in the book, each graded according to difficulty, although the majority of projects are achievable to crafters at all levels. You can either choose to follow the step-by-step instructions or simply use them as a guide for your own crafty endeavors. Projects range from making pom poms and embroidery to creating paper garlands, a dream catcher, a giant confetti wall, recycled planters, a succulent garden and a bike basket. The book also includes some handy templates, which you can trace and use as the basis for the projects.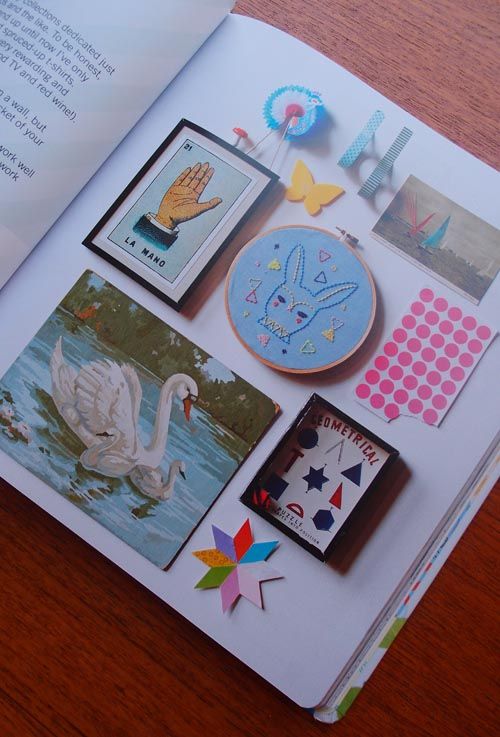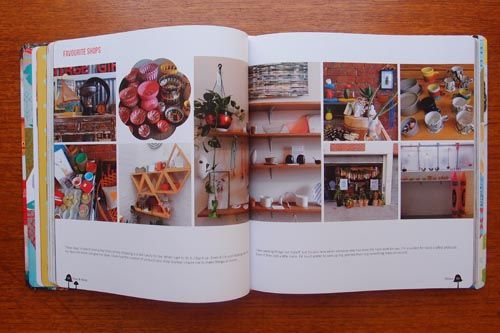 Projects aside,
Find & Keep
is also a great visual inspiration. Flicking through its pages you are greeted with many images of Beci's collections and home (Beci admits she's a born hoarder), as well as snaps from the great outdoors. In fact, there are even some spreads dedicated solely to these special items. This makes for a nice pause every now and then, and it also means you can keep coming back and finding something new to catch your eye. The book's layout is lovely and clean, with plenty of colour and easy navigation. Designer
Michelle Mackintosh
has done a great job. I also love the cover – it's bright, colourful and full of visual interest, and certainly succeeds in piquing interest (I have the book propped up in my office simply because it's nice to look at). The book is also a good size, big enough to lay open if you want to follow along with the tutorials (something that is often overlooked with craft tutorial books), and there is even a page of adorable stickers included at the end featuring some of Beci's designs.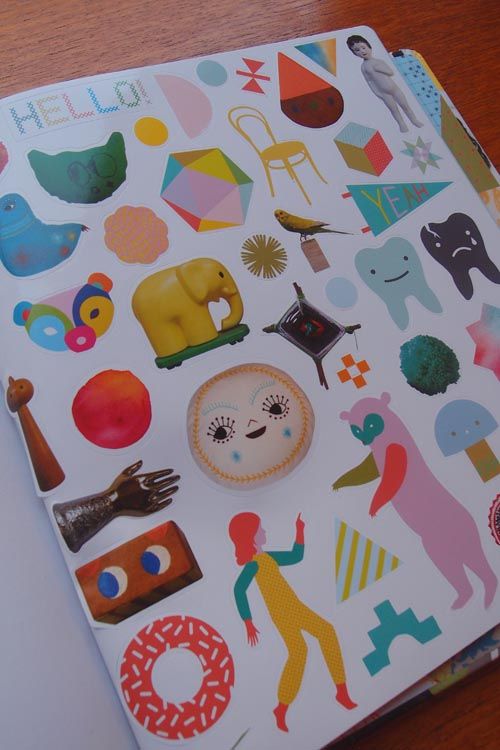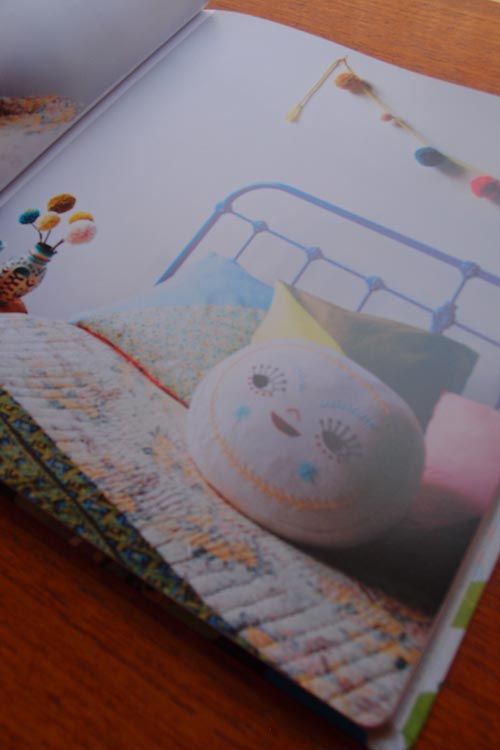 Find & Keep
is a fantastic craft book that offers practical tutorials as well as a peek into Beci's creative methods, but I think what I like best is that, in it, Beci encourages readers to take inspiration from her world and projects and do their own thing. After reading
Find & Keep
my mind was brimming with ideas for projects that wanted to get started on, and it's a resource I'll no doubt be coming back to again and again for new ideas.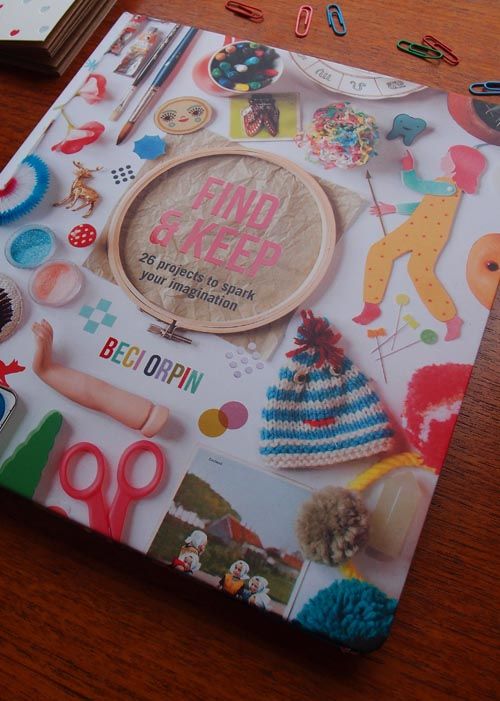 Find & Keep: 26 Projects to Spark Your Imagination (Hardie Grant, RRP $39.95) by Beci Orpin is being released today, 1 November 2012. For more information about the book visit the Hardie Grant website, and for more information about Beci visit her website and blog.