Indoor plants seem to be oh so popular at the moment (for good reason), and as a result I've been seeing some really creative planters about the place lately. Who would want a plain and boring plant pot when you can have one of these handmade beauties?! Some of these pots would make for a perfect desk companion and others would be great as a table centrepiece or popped on top of its very own plant stand. There are so many great options to choose from! Happy weekend – and happy planting!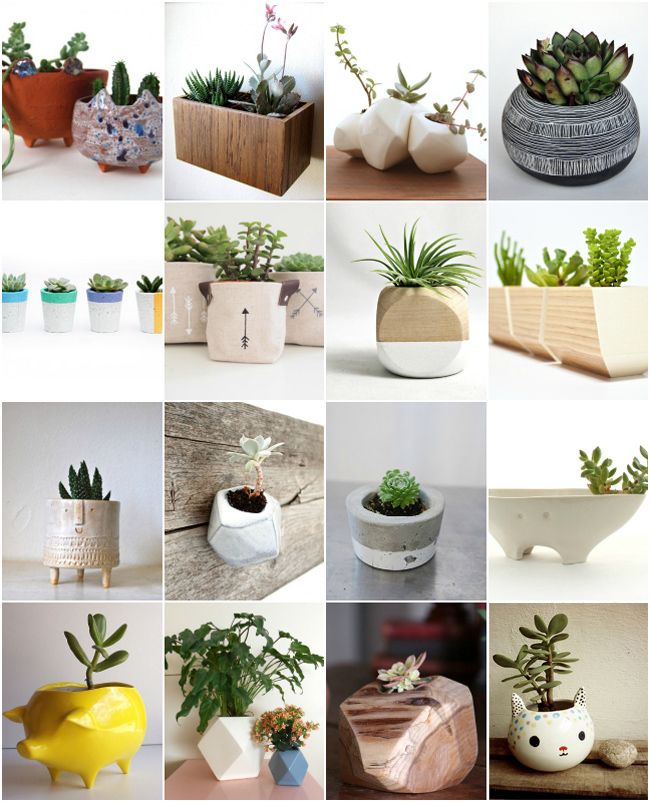 First row: Wombat terracotta planters from Takeawei; Teak wall plant holder from The Woody Beckers; Succulent rock trio from L&M Studio; Line as a Pattern planer from Half Light Honey Studio
Second row: Concrete planters from Pop Plant; Fabric plant holders from Red House Inc; Air plant cube from Sea & Asters; Boxcar planter from Revolution Design House
Third row: Little cactus pot from Atelier Stella London; Angled wall hanger from L&M Studio; Concrete planter from Anson Design; Oval footed belly bowl from L&M Studio
Fourth row: Ceramic pig planter from Fruit Fly Pie; Gem vessels from Beneath the Sun; Wooden succulent planter from Cattalis Woodwork; Cat pot by Miriam Brugma

nn

.