I love a good Penguin book collection, don't you? Their latest (which was just released in Australia last week) is no exception. Titled
Drop Caps
, this new range of classic titles features a different letter of the alphabet on each cover. The series includes twenty-six (obviously) hardback classics adorned with a specially-commissioned illustrated letter of the alphabet created by typography extraordinaire
Jessica Hische
.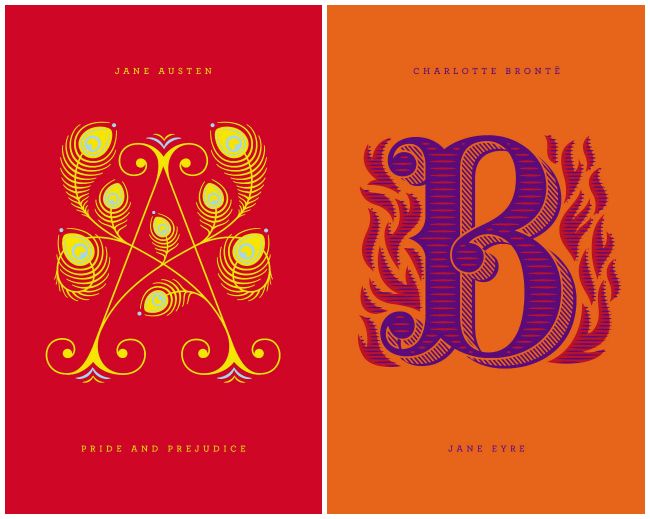 The series was inspired by the timeless tradition and craft of letters, and Jessica collaborated with Penguin's US art director Paul Buckley to create the rainbow-coloured covers. The series has debuted with letters A–F, and so far includes
Pride and Prejudice
by Jane Austen,
Jane Eyre
by Charlotte Bronte,
My Antonia
by Willa Cather,
Great Expectations
by Charles Dickens,
Middlemarch
by George Eliot and
Madame Bovary
by Gustave Flaubert.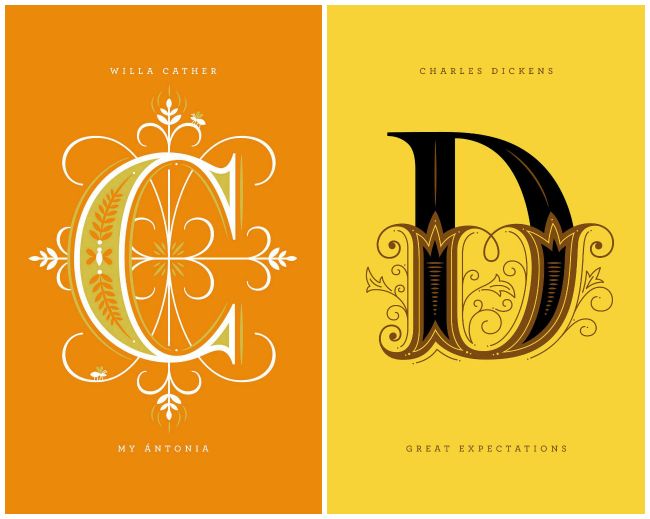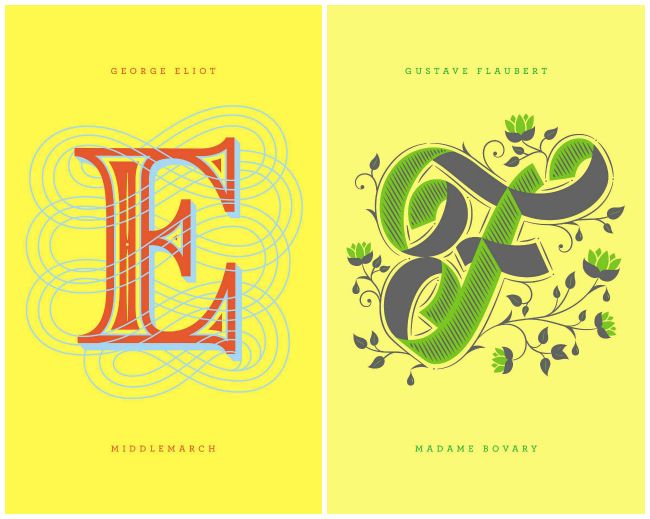 I love that not only are the different covers colour coordinated (achieving a rainbow effect when lined up on a bookhself), but that the edges of the internal pages are also coloured to match each cover. So much attention to detail here! Coming up with a specially-comissioned series like this is a pretty genius idea, because it means book and design nerds will want to collect the whole lot! I'm admittedly not even a huge fan of classic literature, but I can't resist a lovely hardback, and can't wait to see the rest of the collection. The first six books are available now through Penguin in
Australia
and the
US
(as well as the usual places), and you can also take a look at the books on
Jessica's website
. And on that note, happy reading and have a happy weekend!