I'm not ashamed to admit I love a good cushion. They're such a simple and affordable way to introduce colour, pattern and interest to a room. I've spotted a few gems about the place lately with a tree, plant and woodland theme, and they seem like such a fun way to bring nature indoors (especially with autumn slowly creeping up on us down here in the southern hemisphere), so I thought it'd be fun to gather a few of my favourite designs together. Any that take your fancy?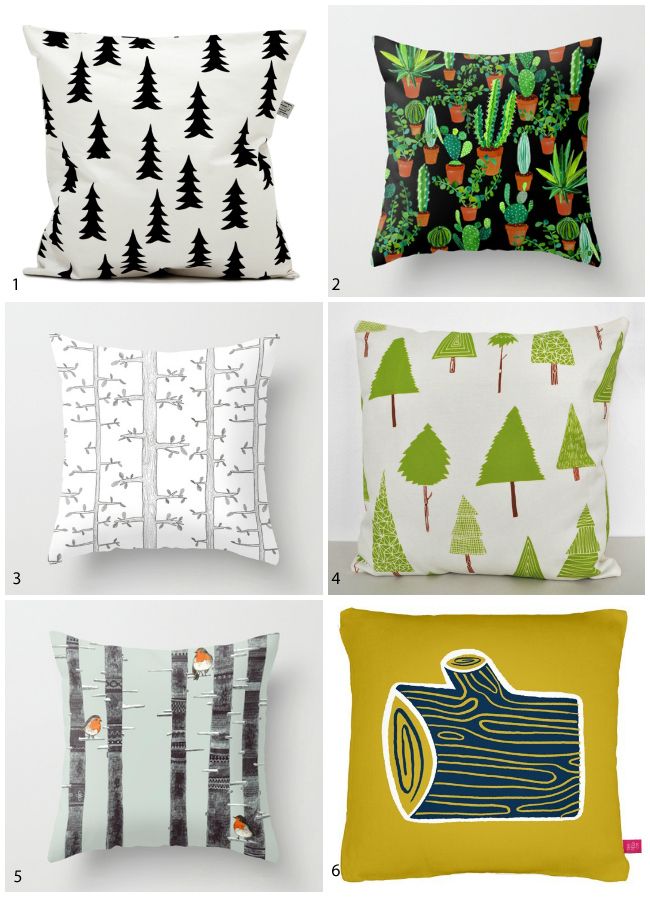 1.
Gran Black pillow case by Fine Little Day
/ 2.
Cacti throw pillow by Sian Keegan
/ 3.
Tree throw pillow by Ju/Graphique
/ 4.
Tree pillow by Ciara Phelan
/ 5.
Robin Trees pillow by Sandra Dieckmann
/ 6.
Trunk cushion by Bart Aalbers