How sweet are these illustrations from
Sarah Burwash
? The answer is
very
, obviously! Sarah is a full-time artist and freelance illustrator based in Lunenburg, Nova Scotia, Canada. She grew up in a small mountain town in British Columbia and studied drawing and print making at the University of British Columbia, Okanagan. Sarah works with a variety of media, from drawing and collage to video and ceramics, although most often takes the form of watercolour paintings and installation. Her work has been exhibited in Canada, the USA and Europe, and she has also participated in a number of artist residencies and won numerous awards.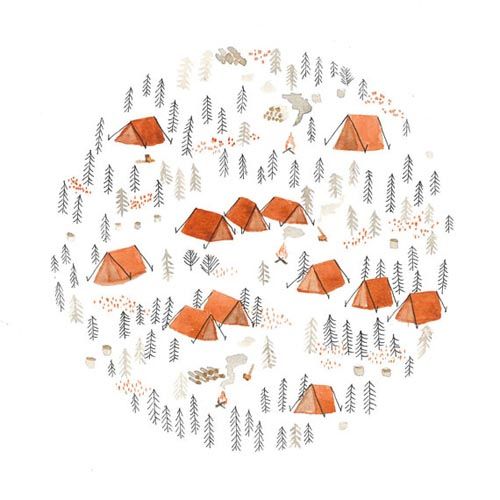 It's not difficult to see why Sarah has received accolades; there's a real sense of beauty to her work. The illustrations here show a shift in style compared to Sarah's previous work, and instead focus more on symbols and patterns. Sarah initially began these works as an exercise to warm up her drawing hand but found herself enjoying the process of creating patterns so much that she continued with the series. Although I haven't been to Canada (one day!), I also imagine that the landscapes Sarah grew up with play a pretty important role in her work.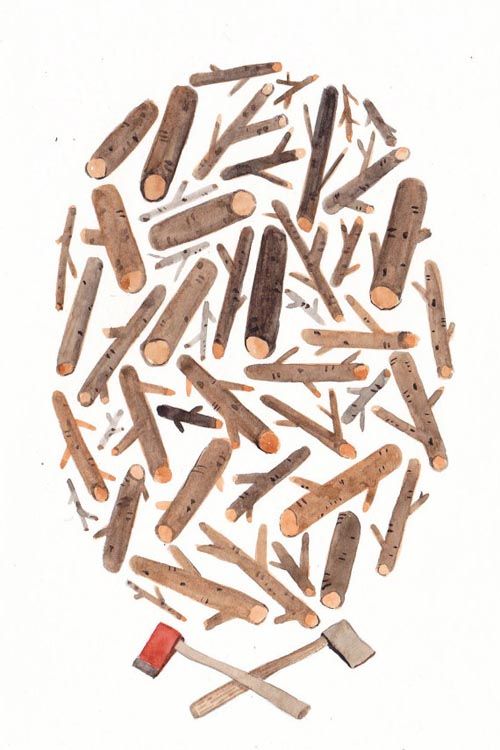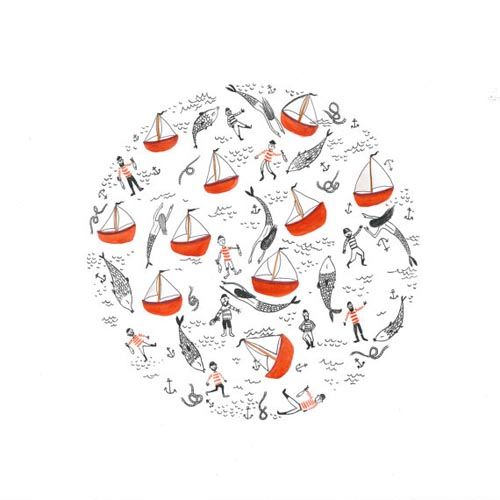 If you'd like to see more, check out Sarah's
website
and
Tumblr
, and to purchase prints and cards visit her
Etsy shop
.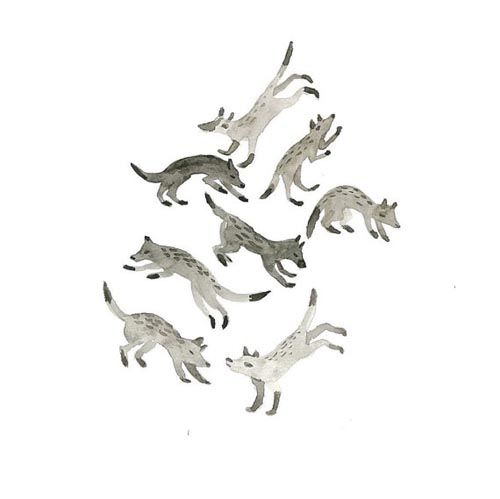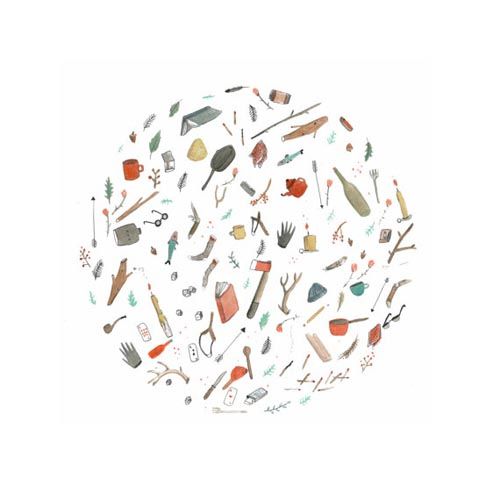 That's all from me for this week – I hope you've enjoyed reading and have a great weekend ahead. If you're in Melbourne, don't forget that the
Craft Hatch Market
is happening from 11am–4pm on Saturday at
1000
£ Bend, and is a great place to check out some of Melbourne's best handmade and independent craft and design.