I spotted the work of
Sian Kellaway
, aka Sianuska, via a pin a friend of mine posted to Pinterest the other day. Sian is UK artist who lives on a hill by the seaside in Brighton, UK, with her partner and toddler. She recently set up a tiny print studio at home and has been enjoying making new work ever since (you can see photos of her studio
here
). Sian takes her inspiration from BBC Radio 4, cups of tea, her grandmothers, hand-knitted jumpers, analogue phones, vintage buttons, halftone and toast. And I don't known about you, but I can definitely see those inspirations shining through in Sian's work.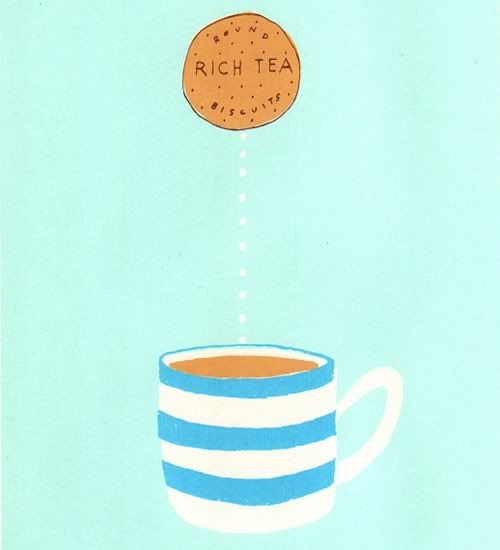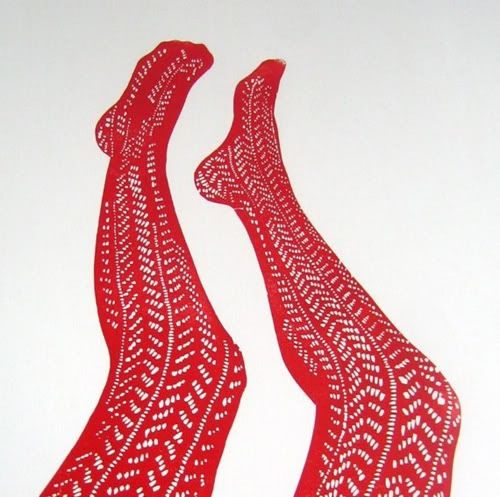 The thing I like about Sian's prints, which are all screenprinted by hand, is how decidedly British they are. There are rich tea biscuits dunked in cups of steaming hot tea, hot water bottles, tights, Radio 4 shipping forecasts, little sparrows and ... toast. Well, toast isn't decidedly British, but it definitely goes well with cups of tea and hot water bottles! These are the sorts of things that remind me of living in England, and I can't wait to see what other delights Sian adds to her growing collection of prints.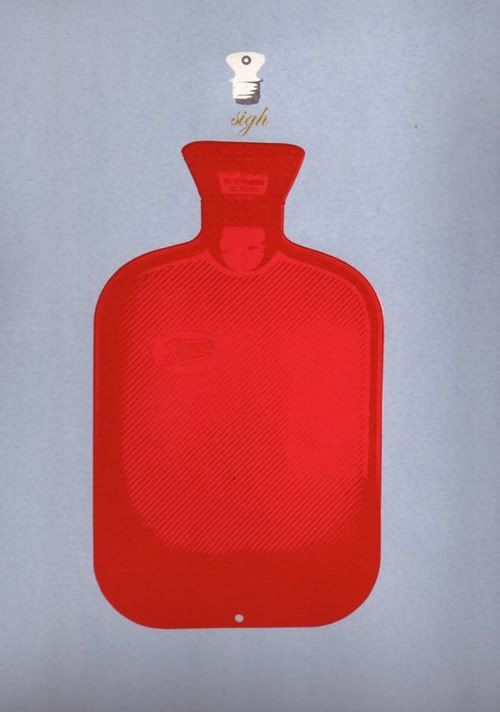 If you'd like to see more of Sian's work, check out her website, Etsy shop, Folksy shop and blog. Oh, and have a happy leap day!