Hello all, did you have a nice weekend? I spent mine watching horror films, baking and getting crafty – my idea of a good time! I wanted to kick things off this week with some exciting interiors products from young New Zealand label
MayMay Chung
. The label is a collaboration between three creative Auckland-based sisters, Pippa, Jodie and Sandra, each of whom are trained in the different disciplines of fine arts, graphic design and architecture. The three decided to combine forces and create their unique and quirky brand of homewares products when they returned to New Zealand after working variously in Hong Kong, London and New York.
The name MayMay Chung has special significance to Pippa, Jodie and Sandra: MayMay means 'beautiful' and 'little sister' in Chinese, and Chung is their original Chinese surname, which was accidentally changed to Fay by immigration offers who didn't understand their grandfather when he first arrived in the country.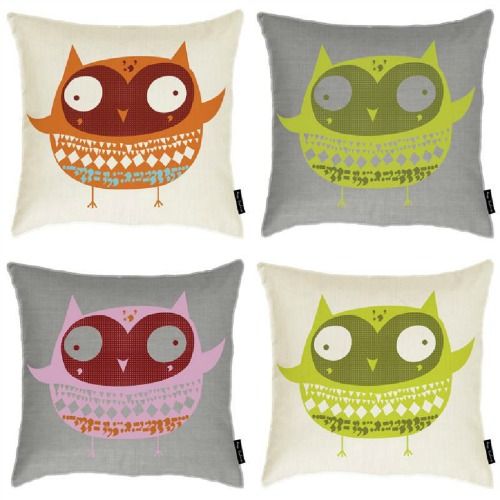 MayMay Chung designs feature a trio of native birds, including Florence the morepork, Huey the tui and MayMay the faintail. The inspiration came from the sisters' love of nature, as well as wanting to make something that was recognisable to New Zealanders without being boring. The designs are also retro in style, referencing 1950s and 1970s designs and colour palettes. The collection so far includes cushions, prints, tea towels and greeting cards, and there are plans to expand to bedding and bags, as well as a dedicated children's range.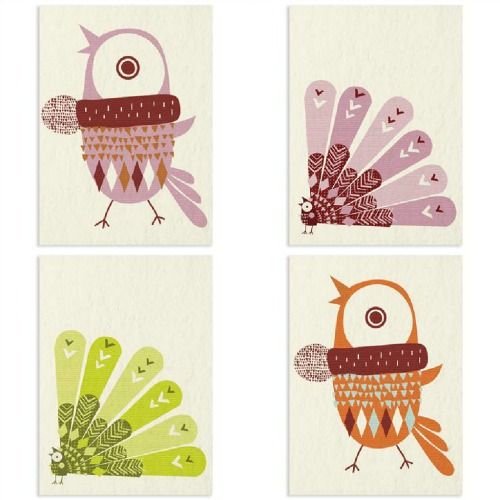 I really love these sweet bird-themed products, and I'm excited to see what Pippa, Jodie and Sandra come up with in the future. To see more, check out the MayMay Chung
website
.