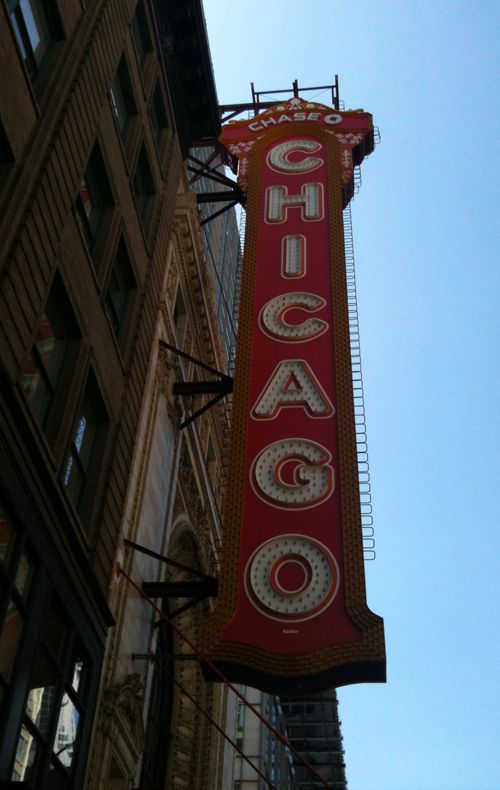 I thought I'd kick off my USA holiday posts with some Chicago sightseeing highlights. We were mainly in Chicago to attend the wedding of our good friends (with my dapper boyfriend Adam as the best man), and to catch up with Adam's family (who were also over from the UK for the wedding), but we still managed to fit in a good amount of sightseeing while we were there. Chicago is well known for its architecture, particularly its high-rises, and you really do spend most of your time walking around the city centre with your head tilted upwards. Chicago is also big on art, culture and baseball, so there was plenty to keep us occupied. Here's what we got up to...
Went up the Willis Tower.
Formerly named the Sears Tower, this is the tallest building in the USA. We took the super fast lift up to the
Skydeck
on the 103rd floor and enjoyed the expansive views. It was a lovely, clear day and you really can see for miles. Being up there also puts into perspective just how massive Lake Michigan is (and how beautifully blue it is!). I decided not to stand on
The Ledge
, a glass balcony that extends out of the building, mainly because it was filled with teenagers taking silly photographs (and also because I'm chicken).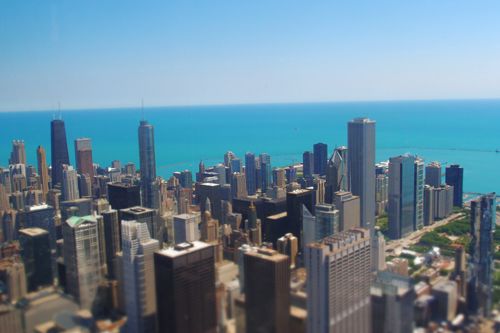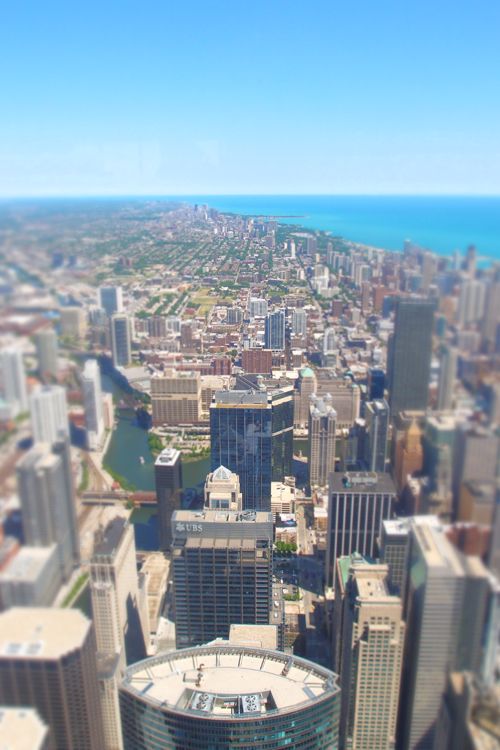 Went on a Chicago Architecture Foundation boat tour.
This was really great. The boat tour runs along the Chicago River and a volunteer guide dishes out plenty of interesting facts about the many buildings that line the river, as well as an overview of historic and modern architecture styles. I'd totally recommend one of these tours if you're visiting.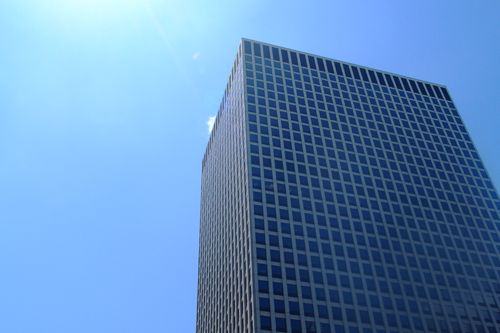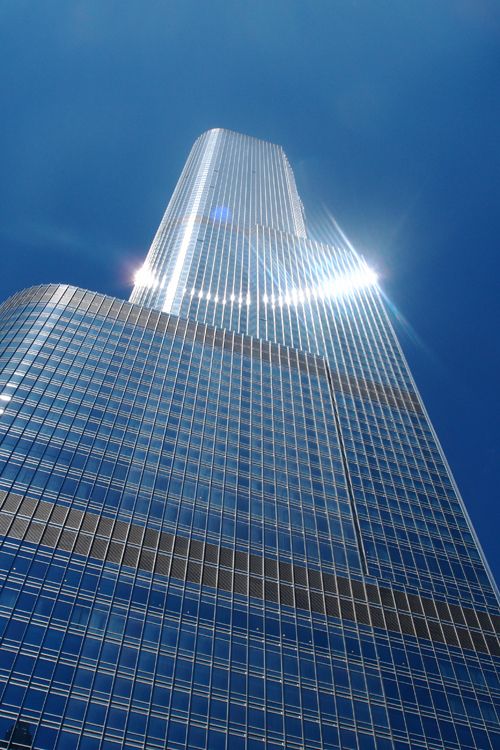 Went to a baseball game.
This was organised by my friend's dad as part of the post-wedding celebrations, and for someone completely non-sporty, it turned out to be a lot of fun. We saw the
White Sox
play at their home stadium, the U.S. Cellular Field, against the Seattle Mariners. It was sunny and hot and, if I'm completely honest, I didn't really follow what was happening on the field all that much, but I did enjoy the experience, including the craft beer you could buy at the bar (for reals) and the yummy soft pretzels and hot pop corn.
Visited Cloud Gate (aka 'The Bean').
I love a good oversized public sculpture, and this is a pretty impressive one. It was designed by
Anish Kapoor
(who is rather good at oversized public sculptures) and sits in Millennium Park (which is filled with park rangers on Segways – hilarious). It was designed to reflect and distort the city skyline, which is does rather well, but also works pretty well on reflecting and distorting people too.
Visited the Art Institute of Chicago.
This place is
huge
, so we went straight to the
Lichtenstein retrospective
, which happened to be on when we were there. If you are visiting Chicago anytime soon, I'd recommend going to this, as it was pretty awesome (it's on until September). After this our feet were pretty sore, so we did the culture tourist thing and picked up the highlights brochure and hit up the famous stuff.
Strolled along Navy Pier.
We knew it would be completely cheesy, but Navy Pier is one of Chicago's most popular attractions, so we thought we'd give it a whirl. And we were right, it is cheesy, but I enjoyed going on the Ferris wheel all the same.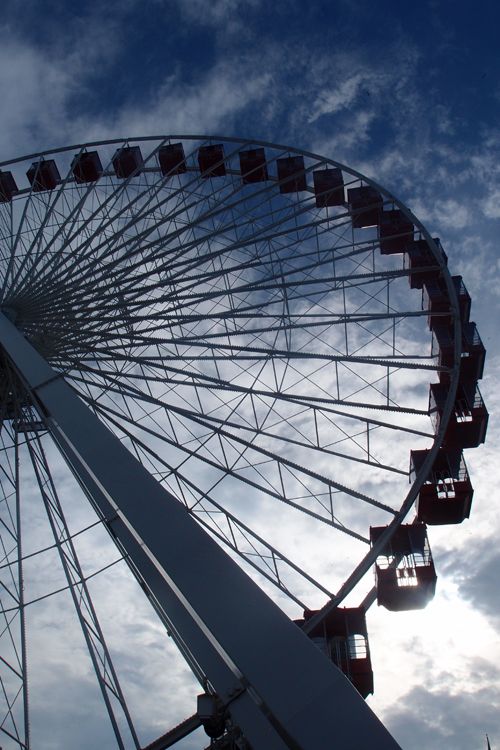 Generally just had a big walk around.
We went to look at
Union Station
, Frank Lloyd Wright's
Rookery Building
(below) and the
Chicago Theatre
sign, and also visited the
Shedd Aquarium
.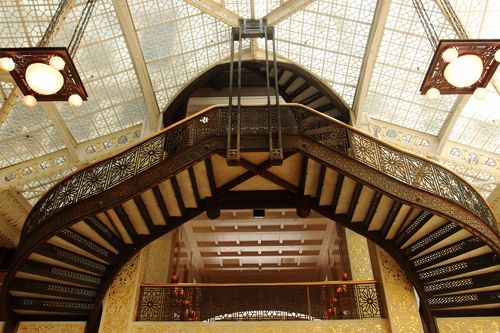 Coming up later in the week, I'll be covering Chicago food and shopping.