Sister Arrow
, aka George Mellor, is a London-based artist
and illustrator working with drawing, painting and animation. George predominantly works with themes of preservation, display and discovery of hidden iniformation, often ini reference to ethnobotany, and her inspirations include nature, metaphysics, sci-fi, primitive life, caves and Japan.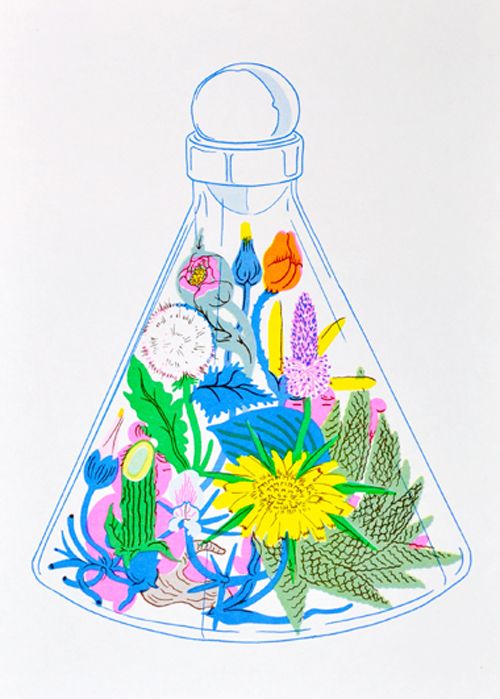 There are also plenty of nature-based and horticultural themes running through George's work, including these fantastic terrarium-style prints made for the V&A Museum and Landfill Editions. I just love the intricate details incorporated into these works and the bright pops of colour. Aside from the aforementioned clients, George has also produced work for Island Records, Dazed & Confuzed, Okido Magazine and Florence & The Machine, among others. She's also had her work exhibited in the UK, Canada, Norway and the USA. Pretty impressive, no?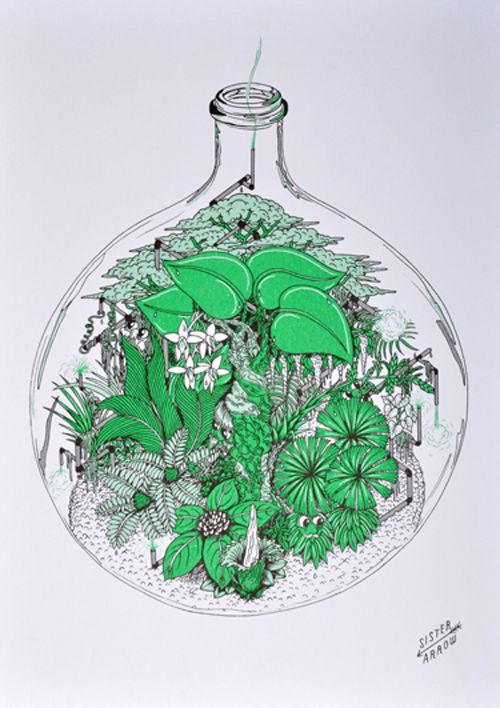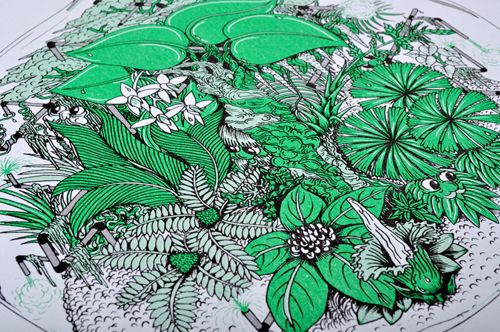 If you'd like to see more of George's work, check out the
Sister Arrow website
. George also has a range of prints and greeting cards available for purchase in her
online shop
.