Hello Possum
is the creative label of Paris-based Steffie Brocoli. Steffie is a graphic designer and illustrator who creates a range of handmade limited-edition books, engravings, linocuts, screenprints and brooches, as well as patterns for fabric, collage and prints.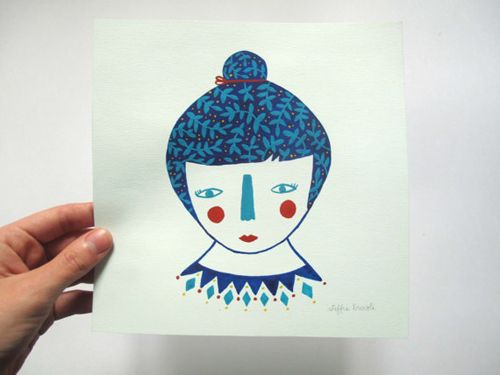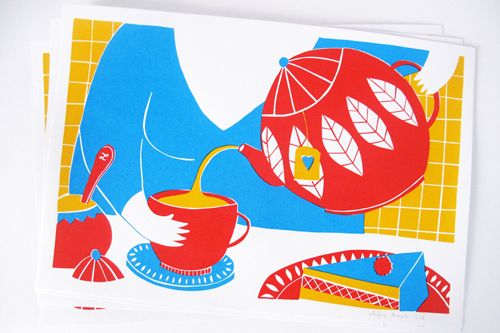 I really like Steffie's cute hand-drawn illustration style and the little characters she has developed, as well as the primary colour palettes she incorporates into her work. I've only shown Steffie's prints here, but she also has some cute brooches available in her online shop. I think I might just need to purchase her
Big Aubergine
hand-drawn brooch, because it's one of my favourite vegetables! (What a nerd.)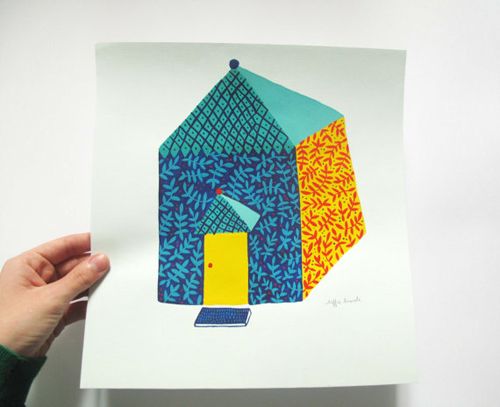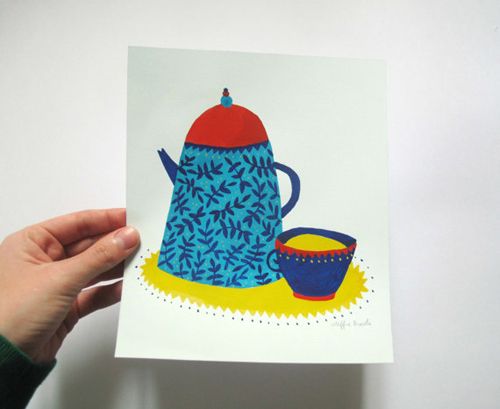 To see more of Steffie's work, check out her
Etsy shop
and
website
.