Dipped
by Wind & Willow Home is a collection of modern and functional homewares. The range, developed by interior designer Araya Jensen, includes hand dip dyed woven wood baskets, artisan wood spoons, mini bowls, pots and candle cups. Araya's decided to pursue her love of handmade after finding herself laid off due to the housing market crash a few years ago, and since then has successfully built up her own business.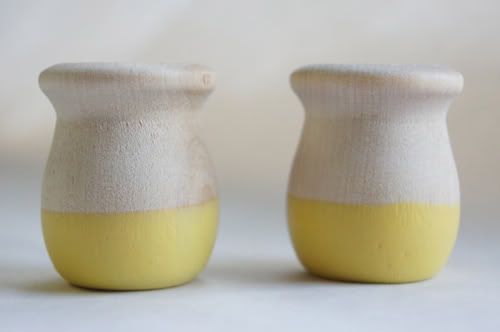 It's clear to see from Araya's Dipped collection that she has a love for all things nature-inspired, which is no doubt an influence of her upbringing in northern Minnesota. Araya also takes inspiration from changing seasons, sunsets and blooms.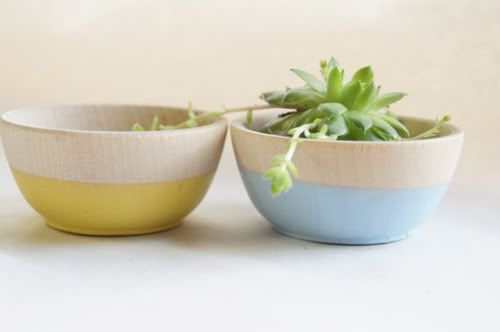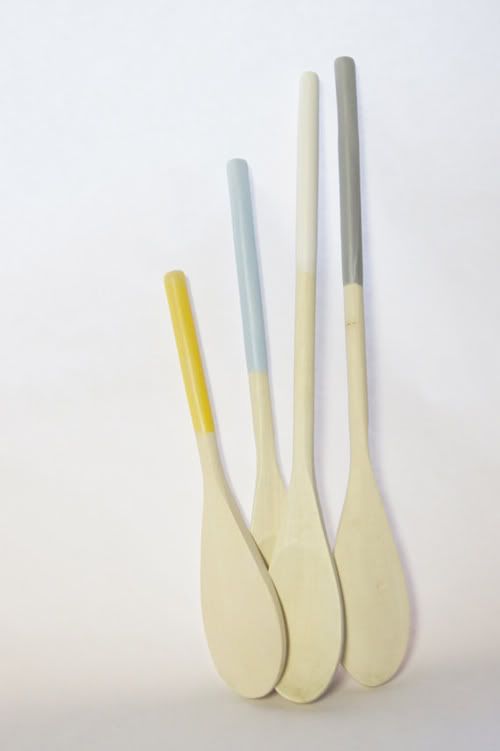 I really like the simplicity that Araya has brought to her Dipped collection. She has made functional items look very classic and stylish. If you'd like to see more, check out the Wind & Willow
blog
and
online shop
.