When I visited Flinders on the Mornington Peninsula a few months ago I made sure to pop into cute as a button
Curio & Curio
, which when I visited was packed full of neon goodies. I was recently reminded of this happy little part of the world when I spotted the Curio & Curio Takin' Shapes collection created by owners Clair Wayman and Nick Young.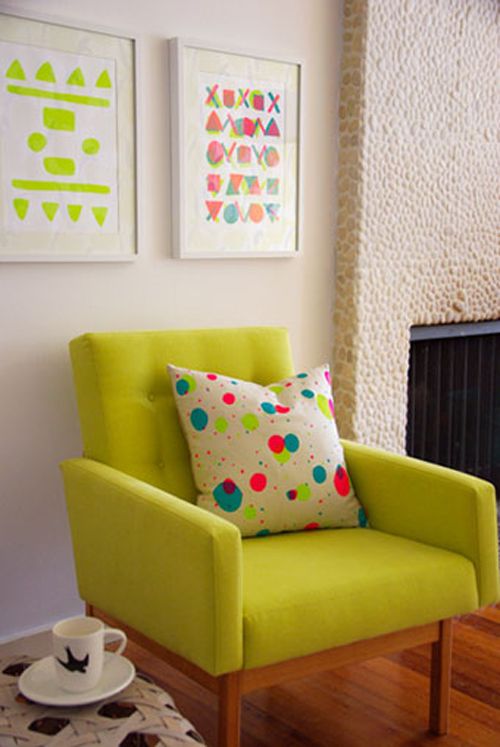 Each piece in the collection is printed using a hand cut stencil. The idea behind using paper stencils was to limit the life of the design to however long the stencils last. It also helps to keep things fresh and exciting. I really love these cushions, especially the neon polka dots. What a way to cheer up a room! To see more, check out the Takin' Shapes collection on the
Curio & Curio website
.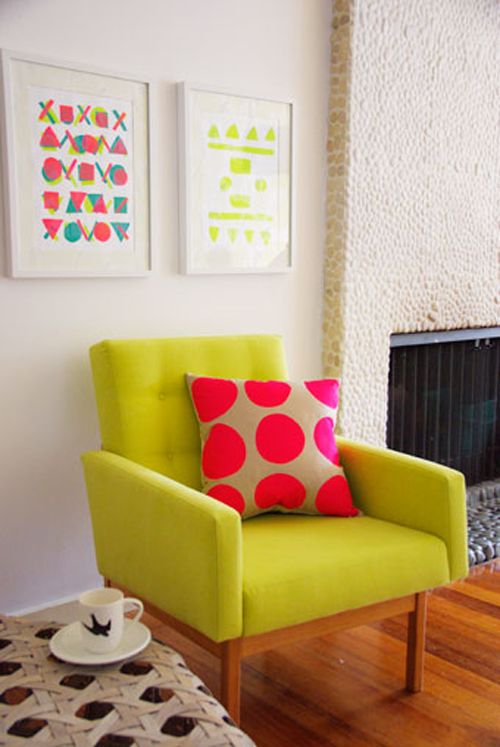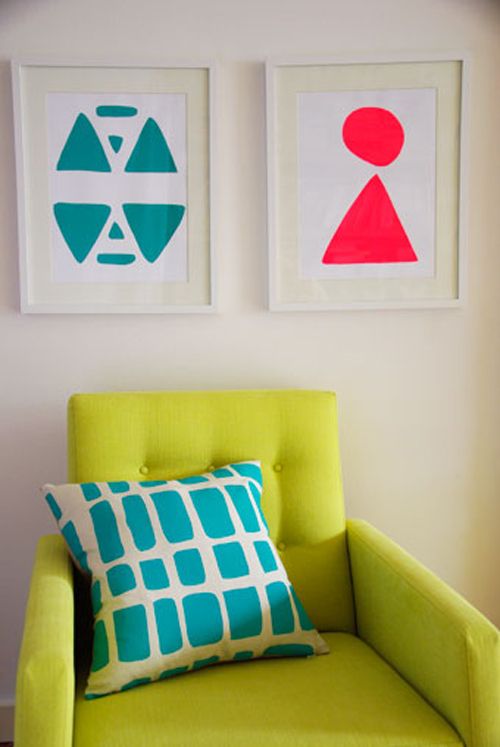 That's all for another week here on Notes to a Further Excuse. Are you up to anything fun on the weekend? I'm getting ridiculously excited planning our upcoming holiday - details to come soon! Have a good one all x