Crispin Finn
is a collaborative project run by London-based graphic artists Anna Fidalgo and Roger Kelly. The pair are obsessed with creating design, illustration and typography in red, white and blue. A background in screen printing led to Anna and Roger's focus on restricted colourways and also allow them to exercise their love for economy and simplicity in the work they create.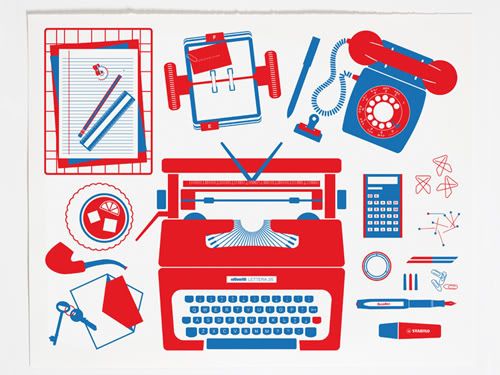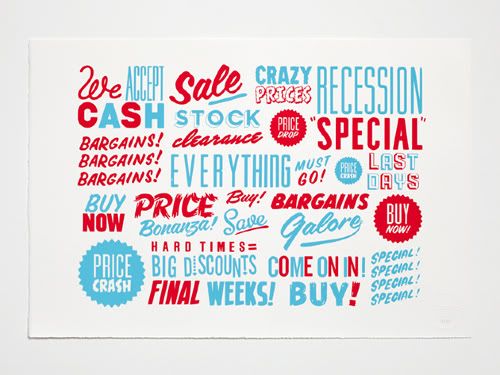 Anna and Roger describe themselves as hoarders, collecting a large and unusual selection of ephemera from their travels, and this is a big influence on their work, particularly their Rat Pack series, which groups together various objects and ephemera. The pair also have a series of film prints that recreate various objects and ephemera featured throughout
Jaws
,
Annie Hall
and
Breakfast at Tiffiny's
. What a unique take on the traditional film poster!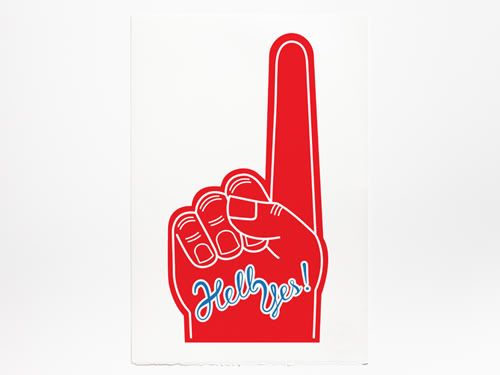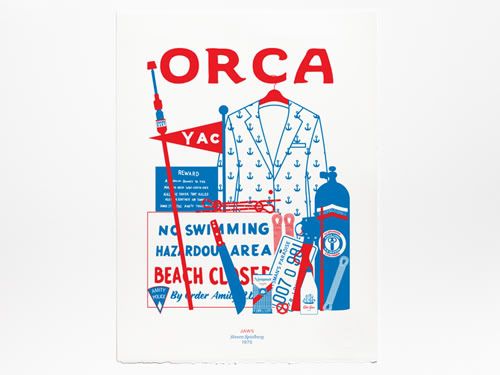 Nearly everything Anna and Roger make is printed by hand, and they design and print items ranging from their annual year planner to editioned prints. I really love the simple red, white and blue colour combination that has become part of the Crispin Finn identity, and the fabulous bold and graphic imagery that Anna and Roger have perfected so well.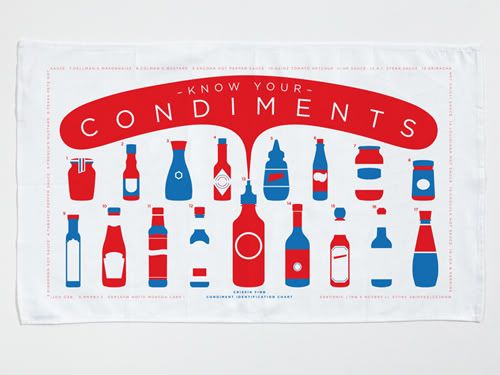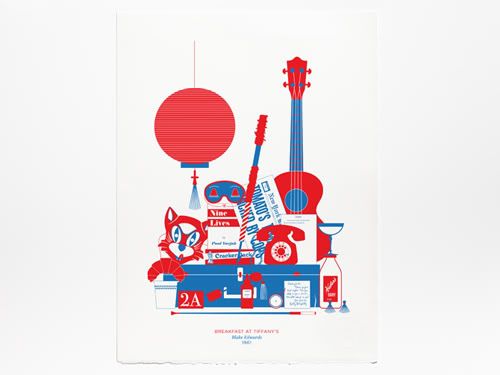 If you'd like to see more from Anna and Roger, visit theh Crispin Finn
website
and
blog
.