On Saturday I went along to
The People's Market & Flea
, a new open-air Melbourne market located in an empty lot in the Docklands precinct. Part flea market part farmers market, The People's Market & Flea was developed by young brother and sister team Niki and Stephen Filipovic as a way to bring a dynamic community feel to the Docklands area. The market also incorporates a food stall section, and Niki and Stephen worked with local architects to tailor old shipping containers that will house weekly pop-up bars and restaurants. It reminded me a little of the
pop-up mall
I visited in Christchurch. We had a yummy veggie burrito from
La Cantina
, and there were also stalls from
1000 £ Bend
and
The League of Honest Coffee
, among others.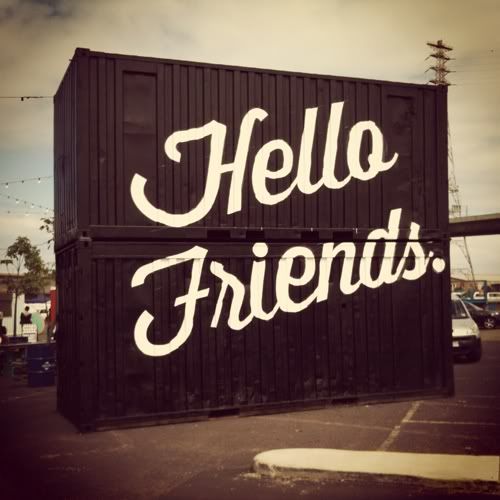 I really like the overall aesthetic Niki and Stephen have gone for with The People's Market & Flea, from the
website
through to the cursive type painted on the sides of the shipping containers. The market stalls themselves weren't overwhelming, but I'm sure this will come as the market builds up. Plus it was pretty fun hanging out in the sunshine enjoying a bite to eat!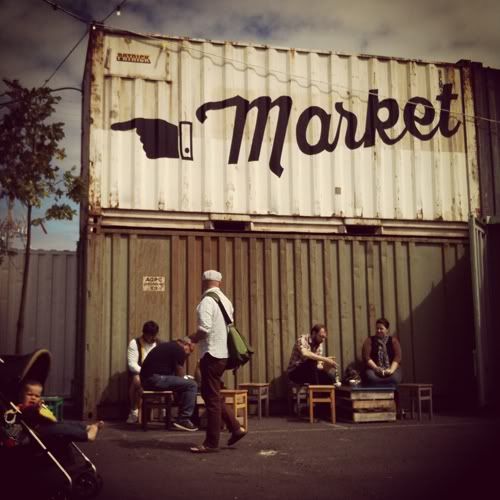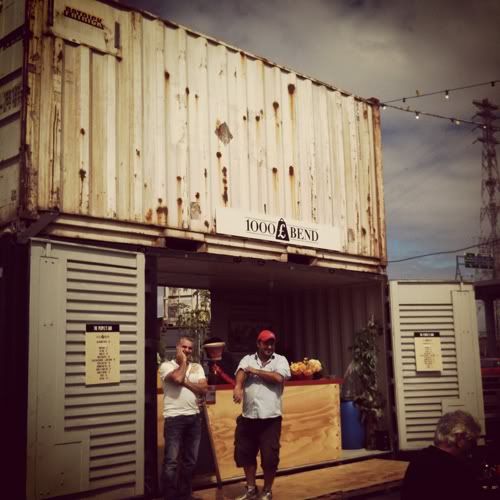 The People's Market & Flea is open every Saturday at the end of Docklands Drive, with the farmer's market running from 9am-2pm, the flea market from 9am-4pm and the food and entertainment area until 9pm. For more information and news visit The People's Market & Flea
website
and follow on
Twitter
.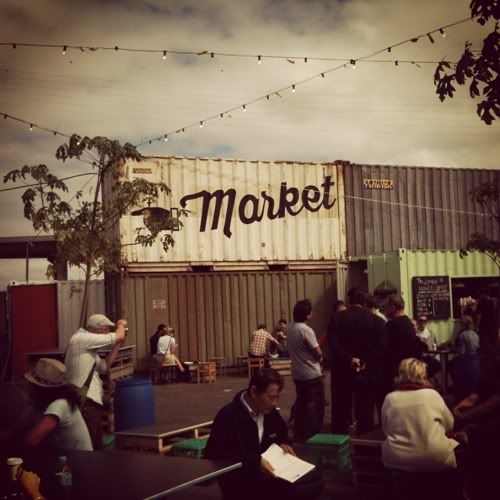 p.s. I'm pretty little late to the party with the whole iPhone thing, but after finally deciding to join the twenty-first century I'm now on Instagram. That's actually where these photographs came from. If you'd like to follow along and join in on the fun, my username is, imaginatively, notestoafurtherexcuse.