Hello there, I hope you had a relaxing weekend! I thought I'd kick things off this week with the lovely typographical work of
Mary Kate McDevitt
. Mary Kate is a letterer and illustrator living and working in Portland, Oregon. With a background in graphic design, Mary Kate moved to Portland in 2010 to pursue a career as a freelance illustrator and artist, dividing her time between selling her work on Etsy and undertaking hand lettering and illustration work for a range of clients.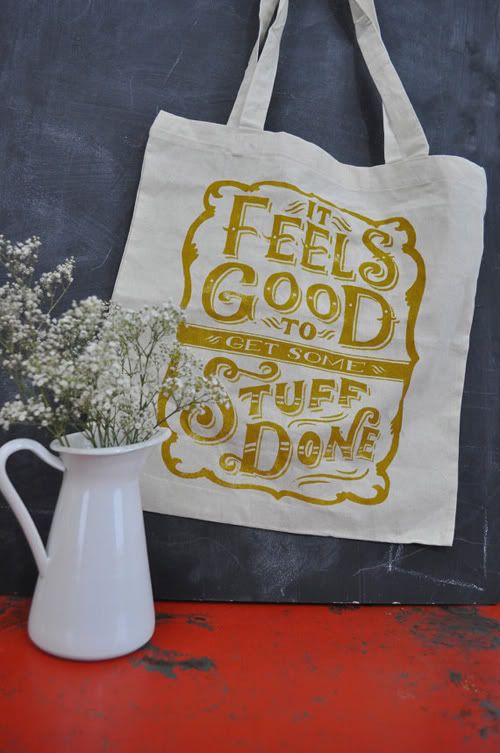 Mary Kate takes her inspiration from vintage posters, collectibles, tins and packaging, sign painting and folk art, as well as from bike rides around Portland. I really love Mary Kate's handlettering style, and can certainly see the folk art and vintage influences coming through in her work. I think I definitely need to get myself one of her market tote bags - perfect for a trip to the farmers' market!
In her Etsy shop, Mary Kate sells a variety of posters, greeting cards, recipe cards, tote bags and mini chalk boards. And if you'd like to see more, check out Mary Kate's website and blog. Mary Kate is also currently undertaking a year-long project to handwrite a letter every day - check out the results here.