I don't often find myself in the suburb of Prahran, but whenever I do happen to be over in that part of town I make sure to stop by the Chapel Street Bazaar for a little look around. Located (suprisingly) along Prahran's busy Chapel Street, the bazaar is much like the Mill Markets, but on a slightly smaller scale, with numerous stallholders stocking all sorts of vintage ephemera. Some of the stalls have some really well crafted displays, so I took a few snaps when I was in there on Saturday to share with you.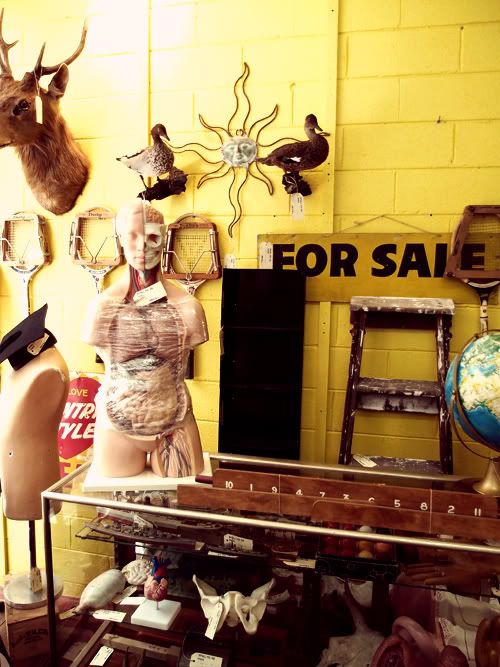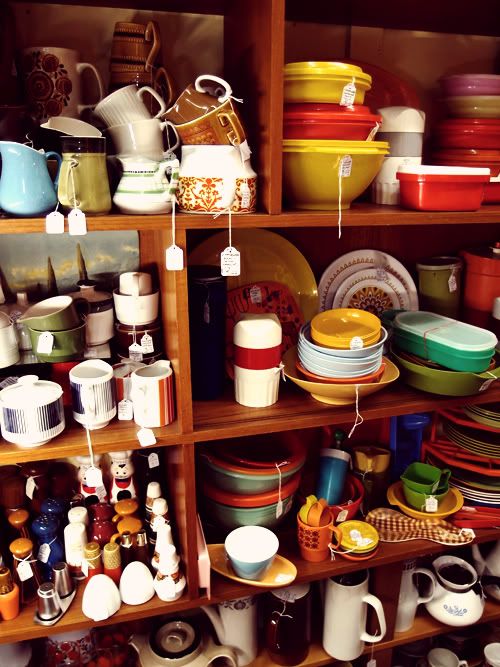 I was especially loving the old school-themed collections on display - globes, wooden chairs and desks, sporting goods, signage, old books, jars, wire baskets, books and maps...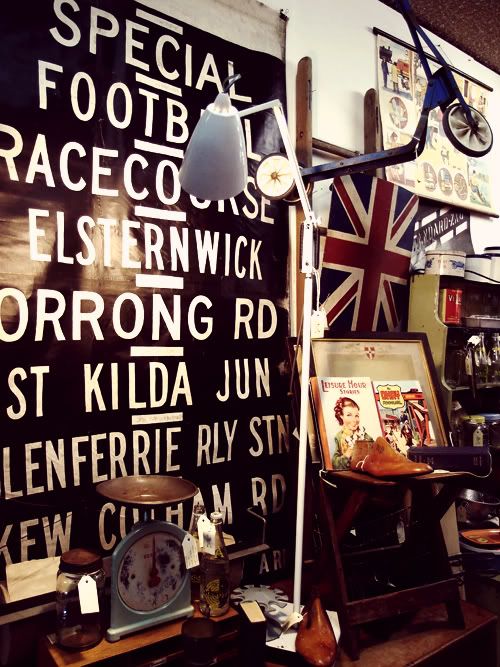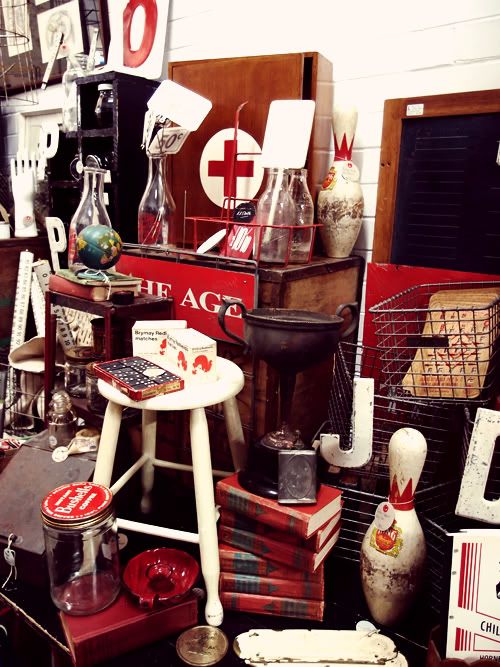 I've never found any amazing bargains in the bazaar (as is the case with most vintage shops in Melbourne!), but it's fun having a dig around. You could easily spend an hour or more having a good look through the many stalls here.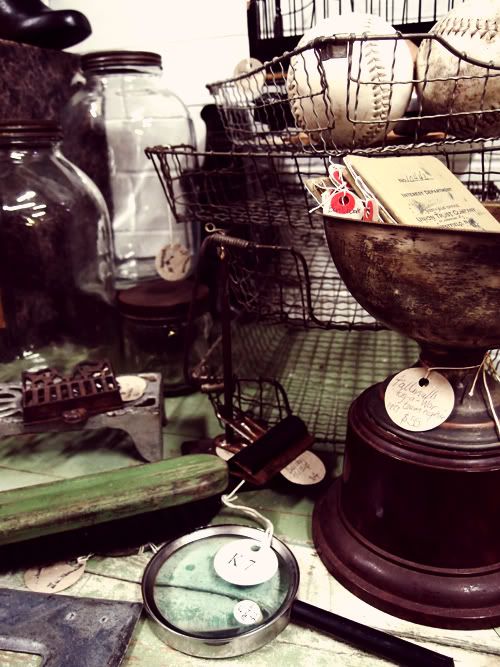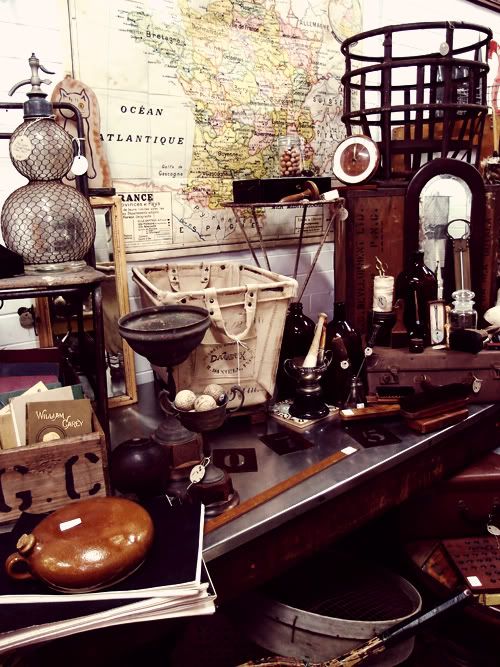 The Chapel Street Bazaar is located at
217 Chapel Street, Prahran
.
All photos by me.