How completely gorgeous are these new designs from Heather Moore of
Skinny laMinx
?! Rhetorical question, really! Let's take a look at the new designs...
First up is Flower Fields, a beautiful floral design available in Goldenrod, Rosy and Penny Black colourways as cushion covers and yardage. This is Heather's first two-colour design, and the flower motif started out as a paper cutout, which Heather transformed into a repeat pattern.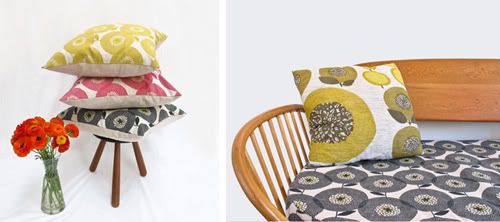 This Mushrooms design is available in Loam and Peat colourways as tea towels, aprons and tablecloths.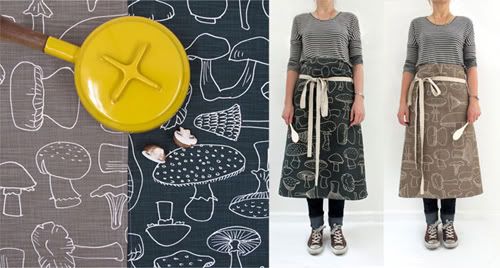 I love this retro graphics-style Succulents design, available in Terracotta and Marrakesh Brown colourways as tea towls and cushion covers. The pattern features a range of succulents in mismatched pots.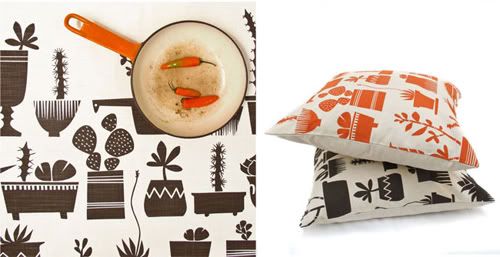 Salad Pack is a new tea towel design available in Leafy Green and Rhubarb.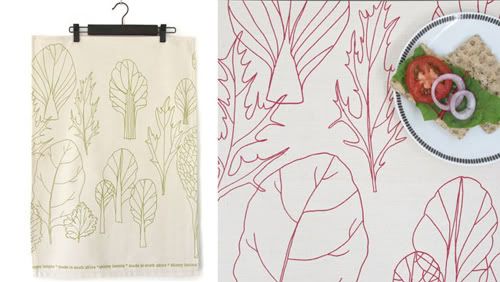 And the sophisticated Abacus design is available in Pebble Grey as tea towels, aprons, napkins and table runners.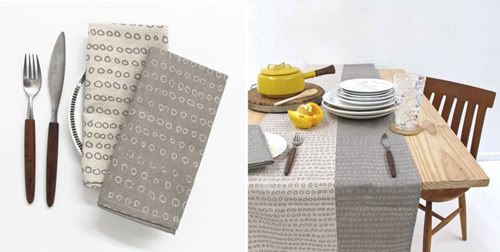 All of Heather's products are produced locally to her in South Africa, and these new designs make great additions to Heather's already impressive catalogue. The 2011 Skinny laMinx catalogue is available to browse through here, and visit Heather's website and blog for more information and lovely images (do pop by her blog - it's a great read!). Heather will be uploading the new products to her Etsy shop in the coming week or so, and has also recently opened up a childrenswear Etsy shop called Mini laMinx, as well as an Etsy shop dedicated entirely to paper products - check it out here. What a busy lady!
I hope that you've had a good week and have a relaxing weekend ahead. I'm pretty exhuasted after a full-on working week, and am looking forward to chilling out and having our first spring barbecue - if this Melbourne rain would like to go away now please! Enjoy yourselves x