Hello there, did you have a nice weekend? I thought I'd start the week off with these sweet watercolour illustrations from
Eveline Tarunadjaja
. Born and raised in Indonesia, Eveline moved to Melbourne when she was fifteen, and came to illustration somewhat by accident. After leaving a job as a designer, Eveline wasn't sure what to expect. But a love of drawing led her to her first solo show, and after a positive response she decided to see where illustration would take her. So far, it's led to producing a broad range of work, from book jackets to poster illustration, and working for cients including Hurley, Billabong, and Anna Sui to record labels and Penguin books. And I'm sure that's just the start of it!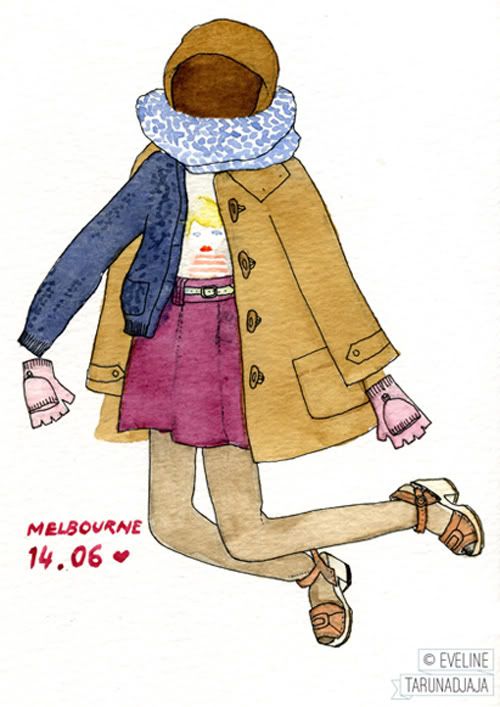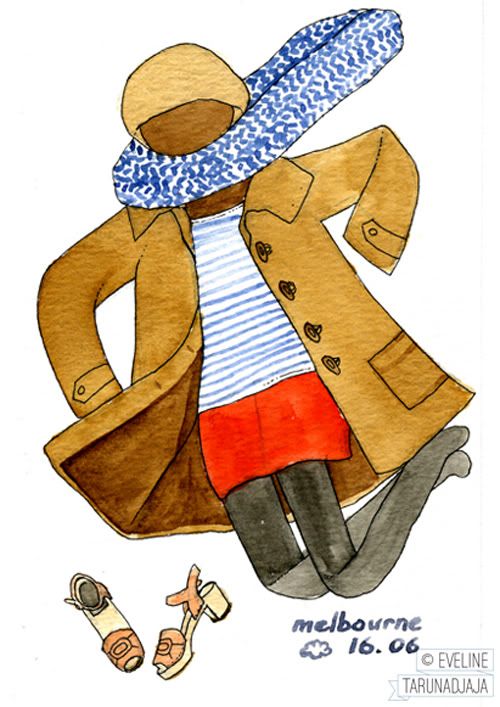 Eveline's
Daily Diary
is a personal project where she documents her daily outfits. The diary is in a slightly different direction to Eveline's other work, but equally as lovely. I'm just not quite sure how Eveline finds the time to create so many detailed illustrations!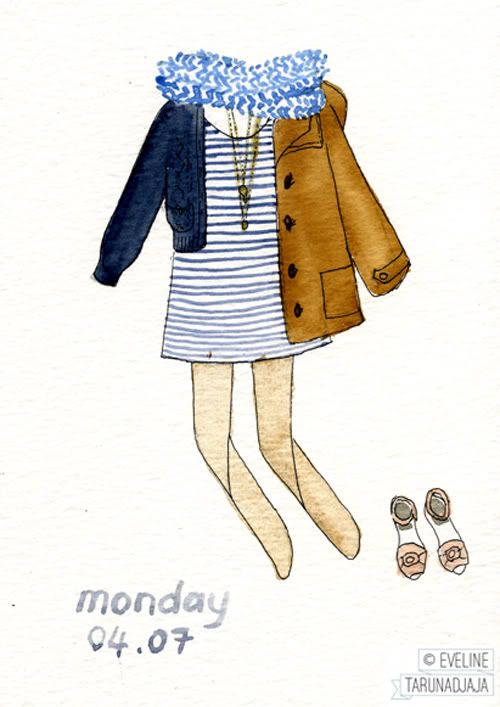 Check out Eveline's Daily Diary
here
, the rest of her portfolio
here
and her online shop
here
. Eveline will also be having a solo exhibition called Threads at
No Vacancy Gallery
, starting on 11 November (all the ones of the year!).