On Saturday we had some glorious sunshine here in Melbourne, so the Mr and I decided to check out the farmers' markets at the
Gasworks Arts Park
, and seeing as how we were in the area, I thought it would also be an ideal opportunity to visit ceramicist
Shelley Panton
's Middle Park shop and studio. Shelley was taking part of
Craft Victoria's Craft Cubed open studi
o
events that day, and even though I was about twenty minutes too early to watch Shelley hard at work on her potters wheel, she was kind enough to let me take some photos of her gorgeous shop to share with you on the blog today.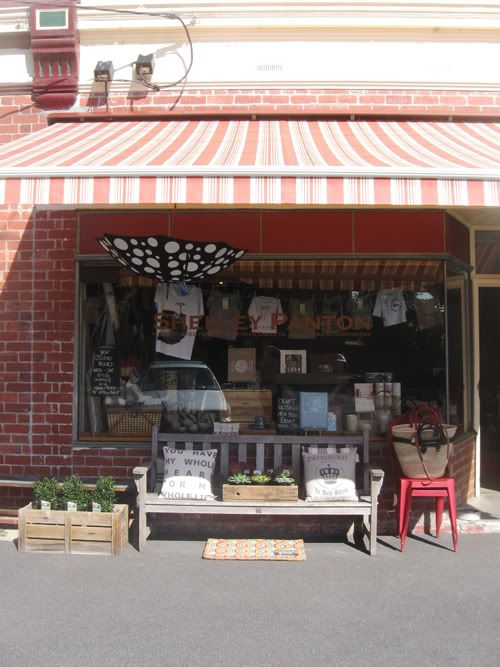 Shelley's story is both interesting and inspiring. With a background in food, interiors and events planning, Shelley found herself out of work when the recession hit and decided to rethink her career plans. She was looking for a house to rent that could also double as a studio space when she stumbled across 88 Park Road – a quaint, century-old shopfront in the backstreets of Middle Park that had a house at the back. A shop wasn't part of the original plan, but the space felt spot on for Shelley. Her studio and shop were born and she hasn't looked back!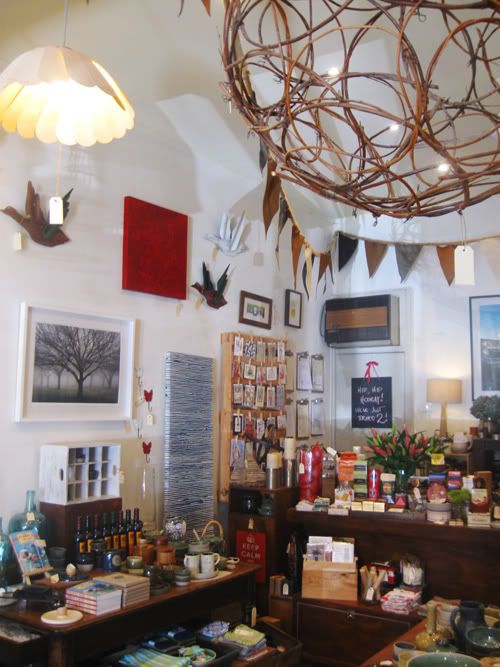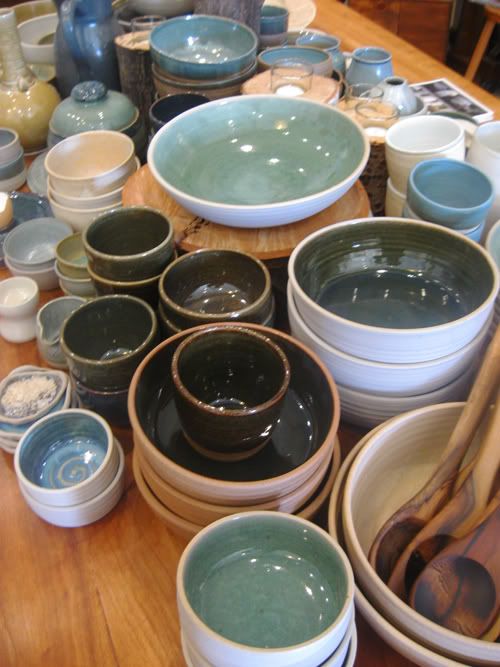 Shelley specialises in producing functional tableware. Each piece is handcrafted on the wheel and glazed before final firing, which makes her stoneware items durable and resilient for everyday use. Since opening her studio, Shelley's items have been highly sought after by chefs and food stylists, and in March 2010 she was even invited to produce a collection of kitchen-inspired pieces for the
Heide Museum of Modern Art
in tribute to the
Sunday's Kitchen: Food and Living at Heide
exhibition.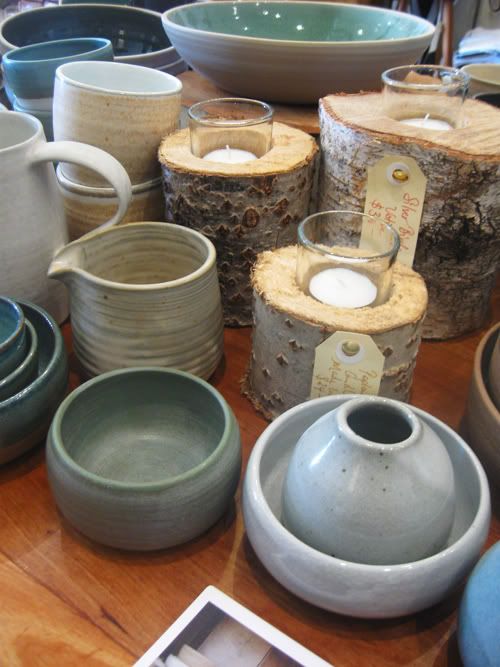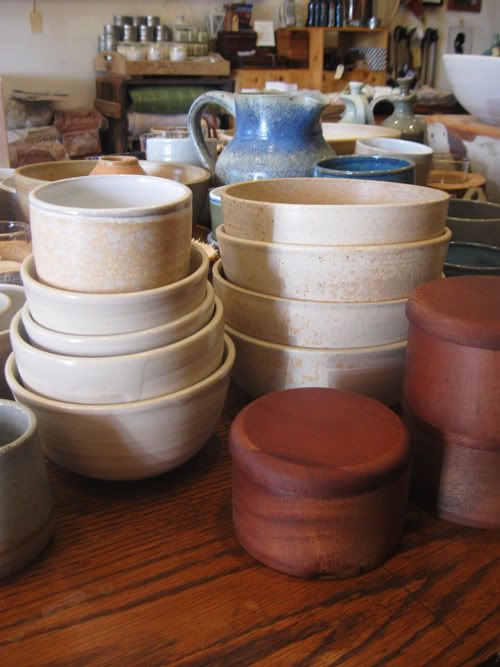 As well as stocking her own range of lovely stoneware items, Shelley also supports other artisans and designers by stocking a range of locally-produced furniture, kitchenware, books, furnishings and numerous other pretty things! Her experience as a visual merchandiser means that the retail space is packed full of visual delights.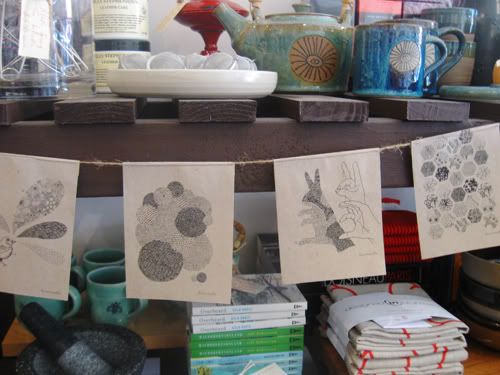 I hope that you've enjoyed this little tour of Shelley's lovely shop, and that you'll be tempted to stop by and take a look for yourself if you get the chance. The Shelley Panton shop is located at 88 Park Road, Middle Park. To see more of Shelley's work, check out her
website
.