Laura Berger
(who works under the name Laura George) is an artist and illustrator based in Chicago, Illinois. Her cute illustrative work is centred around dreamlike lands, surreal characters and patterns. Laura is influenced by Japanese pop art, illustration and street art, as well as patterns found in nature and architecture. Her favourite material to work with is gouache, as well as ink and marker pens.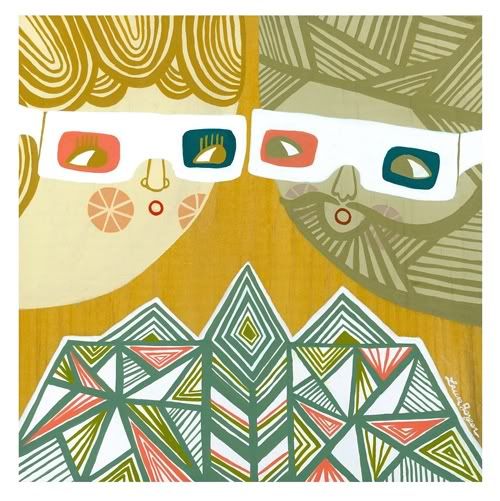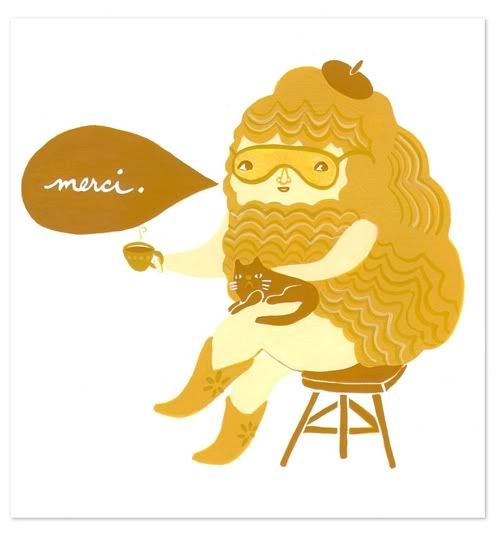 I really like Laura's cheerful illustration style; she definitely manages to pack a whole bunch of character into her cute characters.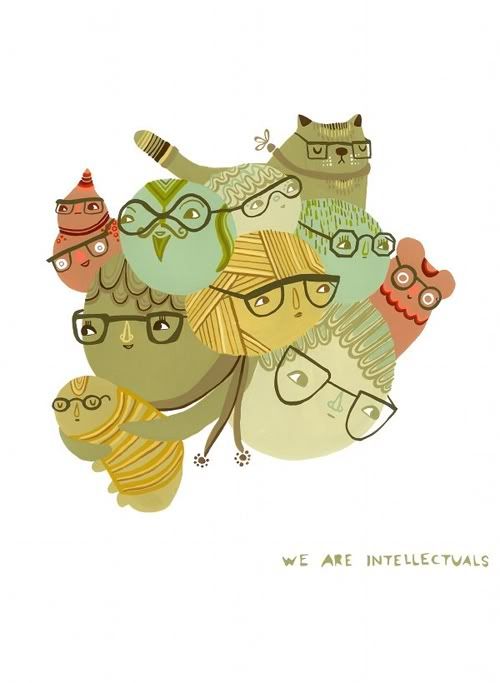 Laura sells her original paintings, prints, notebooks, stickers, totes and hand-painted dishes via her Etsy shop, which you can check out
here
. Laura also has a
blog
where she shares previews of her illustrations.