Long-time readers of this blog (I can say that after a year, right?) will know that I love birds. So that's why when I saw these fabric birds by
Abigail Brown
I squeeled with glee. How good are they?! I'm totally in love with this cute little Blue Tit...
Abigail Brown is a designer/maker and illustrator working predominantly with fabric. Her work tends to centre around animals, which fascinate and inspire her, and each bird is made entirely by hand in Abigail's studio in London from both new and reused material, which means that no two birds are ever exactly the same.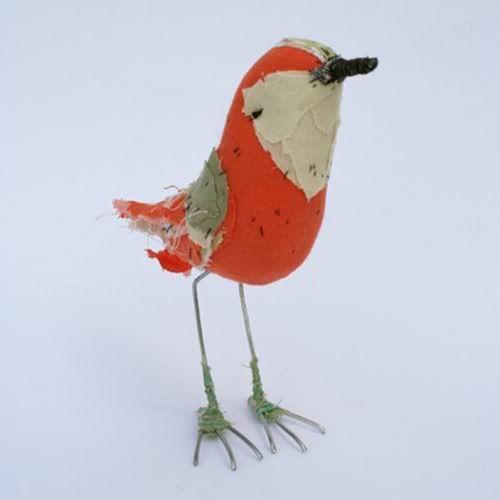 Abigail graduated from a degree in surface decoration and printed textiles in 2003, and since then has worked as a designer and illustrator of children's books, children's wear, stationery and greeting cards, and produced work for the advertising industry - all whilst continually exploring ideas in fabrics.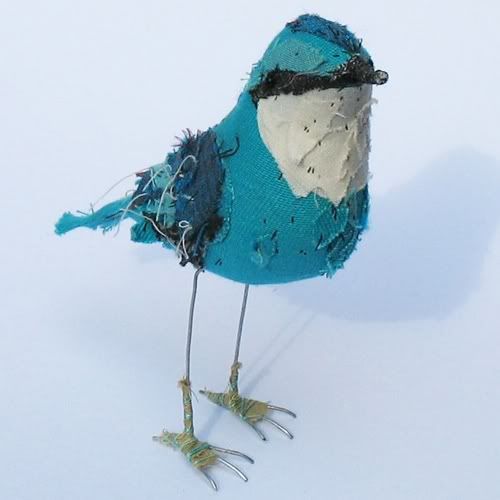 After going off on a journey around the world, Abigail moved to London, eventually taking up residence at the award winning Cockpit Arts in central London.
You can check out Abigail's gallery of work on her
website
and purchase her lovely creations over at her
Etsy shop
. Abigail also has a blog
here
.